TaylorTheroux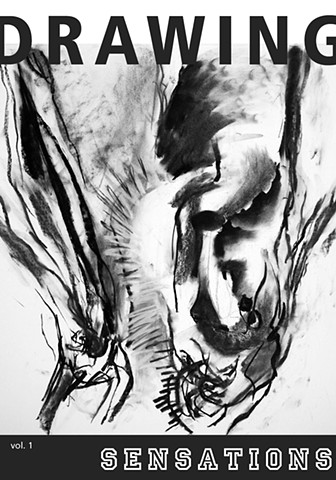 Andrea Taylor makes collaborative drawings with Margery Theroux. The duo calls themselves TaylorTheroux. Here is their Tumblr taylortheroux.tumblr.com The duo have completed 2 artist residencies thus far. Here are some details about the residencies:
They completed a month long artist residency in Port Chester, NY at Miranda Arts Project Space in 2015. During the residency they created 50 collaborative drawings, a zine and a video exploring Maria Lassnig's idea of "body awareness drawing". The residency included a solo show and an artist talk which is documented here. www.youtube.com/watch?v=MoSR1kdEnvc The artist talk and discussion was held with Andrea Kantrowitz, Margery Theroux and Andrea Taylor at MAPSpace Artist Residency September 12, 2015. Thanks to Patricia Miranda.
TaylorTheroux completed a second artist residency August 2017 at ANVIL Centre in NewWestminster, BC, Canada. The collaborative created a limited edition book called Marking the Mutual. Each of the ten books contain 4 original charcoal drawings, 2 original monotypes and letterpress printing of the artists' writing throughout. Here is some press coverage about the residency. www.burnabynow.com/entertainment/anvil-?